What's New With Flo and Dom!
BISTRO FOOD AND WINE TOURS
We are thrilled to announce the launch of our new Bistro food & Wine Tours, curated by Florence and Dominique, former owners of Bistro a Vin, Charleston. Join us on this exciting culinary adventure as we explore the finest French cuisine and indulge in exquisite wine pairings. Get ready to savor delectable dishes, discover hidden gems and immerse yourself in the vibrant food culture of Burgundy.
Don't miss out on this unforgettable experience!
To check the program and get more details, please click the link below.
Click here for 2024 PROGRAM!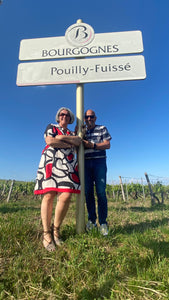 How to BOOK MY TOUR!
CONTACT US
Feel free to email us at florence.chantepie@bistroavin.com to make your reservation or inquire about any addition details you may need. We are here to assist you and ensure your reservation process is smooth and hassle-free!
Each tour is limited to 10 people max. Book yours Now!